Technological innovation key to realizing carbon goals
Share - WeChat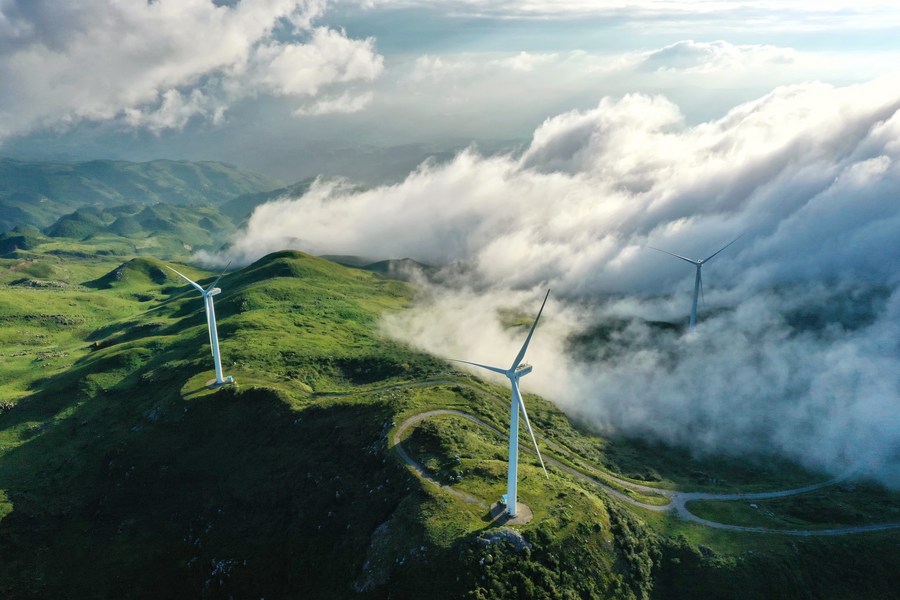 China is committed to peaking carbon emissions before 2030 and realizing carbon neutrality before 2060, two goals that fully reflect its responsibility as an international power and its resolve to accelerate its economic transformation.
To realize the two goals, China must give top priority to technological innovation and work harder to seek substitutes for non-fossil energy and raise the efficiency of energy use.
Coal accounts for the largest portion of China's primary energy and its conversion into secondary energy leads to huge carbon emissions, a major source of air pollution. In recent years, the proportion of nonfossil fuels represented by solar energy and wind energy in China's primary energy mix has been increasing, contributing to the decline in its carbon emissions intensity.
However, it is not enough for China to just transition to clean energy. It must also reduce the usage of energy to meet its economic and social needs, which necessitates technological innovation.
Carbon emissions can eventually be controlled by looking into every aspect of microeconomic production and consumption. A series of policies-such as setting a maximum carbon emissions growth limit, issuing carbon emissions permits, setting carbon verification standards among other measures-are needed to reduce carbon emissions at the micro level.
In 2019, China had lowered its carbon emission intensity by 48.1 percent from the 2005 levels, meeting its international commitment, made in 2009, to reduce its carbon emissions intensity by 40-45 percent ahead of schedule.
This can provide the country with useful experience on what it should do in the time ahead. Domestic enterprises should change their earlier "emissions-first, treatment-later" model, and adopt pollution prevention, carbon emissions reduction and energy efficiency improvement strategies in their production process, using clean production and pollution prevention to reduce environmental and compliance costs and sharpen market competitiveness.
It should also be noted that carbon emissions reduction in consumption is of great significance, and a change in the consumption pattern can inversely catalyze emission reduction in the production sector. We should lead a greener lifestyle to greatly reduce carbon emissions. The country's efforts to peak carbon emissions and realize carbon neutrality are of vital interest to every producer and consumer and we need to actively adapt ourselves and make our contributions to the process.
Most Viewed in 24 Hours
China Views