Green number plate for a green car is surely a good deal
Share - WeChat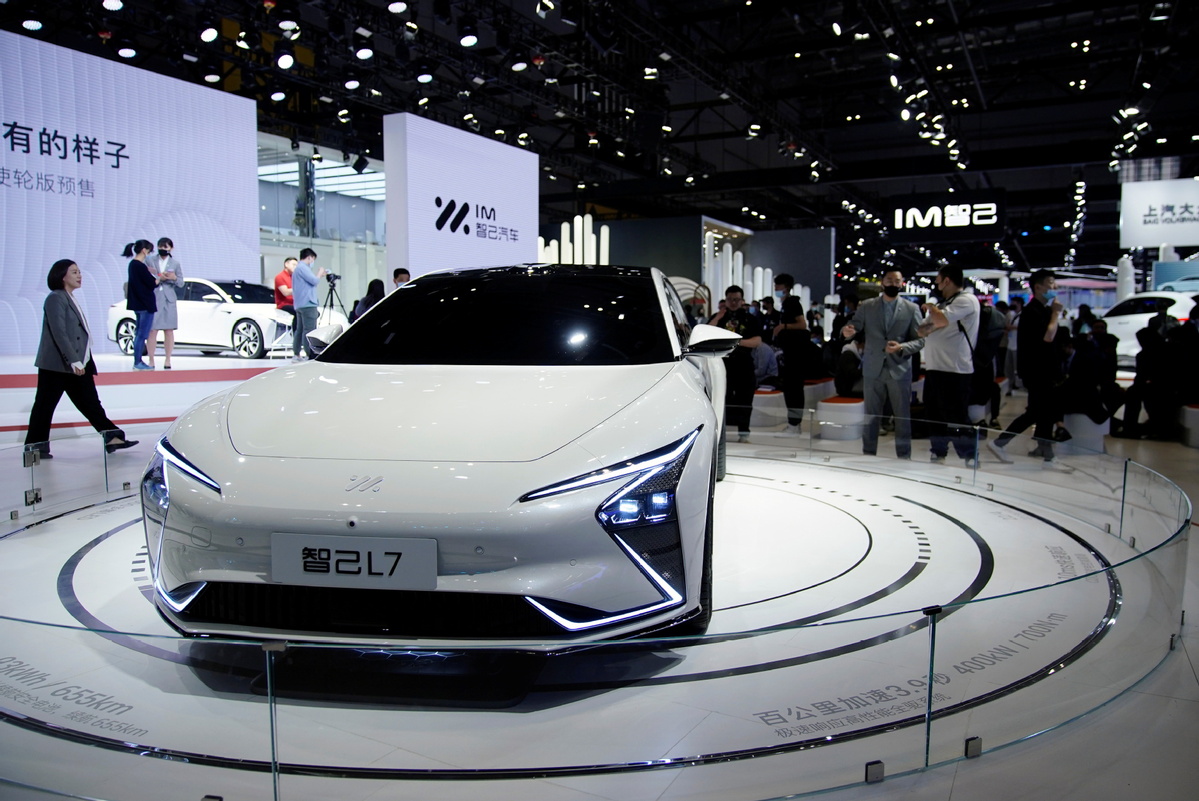 Editor's Note: Energy is vital to economic development and improving people's lives, but power generation also causes environmental pollution. As such, China is now committed to phasing out coal-power plants while increasing the use of clean energy, writes a veteran journalist with China Daily in the second of a series of commentaries.
Living within walking distance from office and given the convenience of Beijing's public transportation network, I never thought of buying a car until five years ago when I was close to retirement. But when I eventually decided to buy one, I found it was too late.
By then, Beijing had more than 5 million vehicles, which prompted the authorities to restrict the number of vehicles so as to reduce traffic jams and pollution. So I had to "wait in line" for a license number plate. Since more people were applying for license plates than those allotted each month, a lottery system was introduced to ensure fairness.
Initially, I was not worried because I could wait for three years-that is, when I was scheduled to retire-to buy a car. But I was wrong. In the past five years or so, the number of license plates issued for petrol-powered cars each month has been decreasing while the applicants have been increasing disproportionately.
In the bimonthly lottery draw by March, about 500,000 families and nearly 2.6 million individuals were vying for about 19,100 number plates. What I regretted more was that I could have bought a new-energy car five years ago. Today one may have to wait for about five years to get a license plate for such a car, for Beijing alone has 470,000 applications while fewer than 100,000 new-energy plates are issued each year.
China has been encouraging the development of new-energy vehicles for the past few years. In 2019, China had 3.8 million new-energy cars, with 1.2 million additional ones joining the existing fleet every year. Both figures represent more than half of the global total.
Also, by the end of 2019, China had more than 1.2 million electric-vehicle charging stations, the highest in the world.
Policy support has played a vital role in the fast-paced development of the new-energy car sector. The government, apart from providing preferential tax and land acquisition policies for manufacturers, also offers new energy car buyers subsidies of up to 18,000 yuan ($2,788.20).
While regretting not buying a new-energy car five years ago, I sometimes also congratulate myself for not doing so. The new-energy cars at that time had a driving range of about 300 kilometers and were much more expensive. Today, many of them have a driving range of 500-600 km thanks to the development of new batteries.
In the 14th Five-Year Plan (2021-25), the government has pledged to further encourage the development of new-energy cars, especially by building more charging stations and issuing more preferential policies. To get a share of the big cake, almost all leading global carmakers have either opened new-energy car production units in or are exporting their products to China, including Tesla which operates a factory in Shanghai with an annual output capacity of about 500,000 cars.
A few dozen domestic investors have invested in the new-energy car sector, including some former real estate and 物流香港 appliance giants, to get a share of the huge market. Although not all of them will survive the fierce battle, those that are successful may become game changers in the global car market. After all, new-energy cars are the future of not only China but also the world.
Yet the new-energy car sector has a long way to go, at least in China, to fully win the hearts of consumers. To make the new-energy car more attractive, a national quality assessment system should be established, not least because users have been complaining that about one-third of the so-called capacity of the cars is usually used up for other functions, drastically reducing the driving range of the cars.
Besides, more charging stations need to be built, as the existing distance between them on expressways is huge, making the new-energy car a "city toy". And the battery technology should be advanced.
Realizing that I had little chance of getting a license number for a fossil fuel-powered car, I applied for a new-energy car three years ago. If everything goes well, I may get a green plate-the color of the number plates for new-energy cars in China-this year. A green plate for a green car? That's a good match!
The author is former deputy editor-in-chief of China Daily.
Most Viewed in 24 Hours
China Views