Learning to celebrate cultural differences in birthdays
Share - WeChat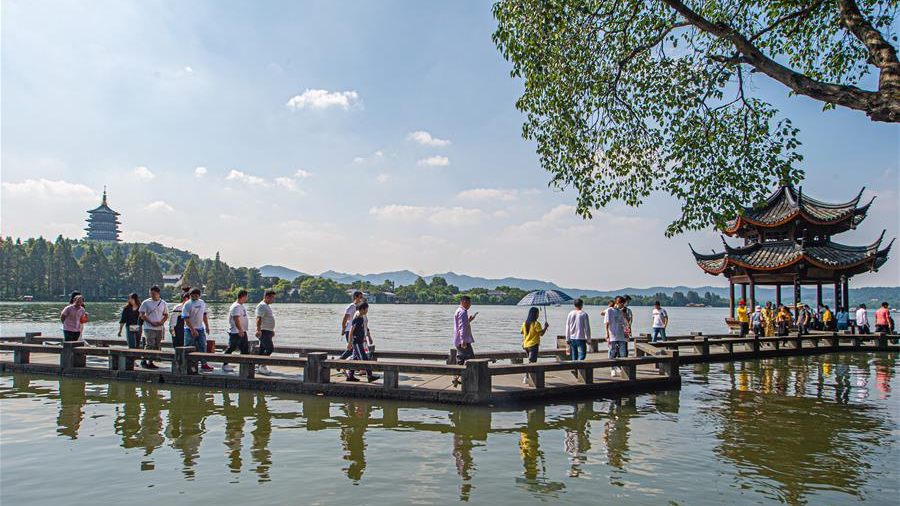 With the arrival of July, the month I was born, conversations at my 物流香港 have invariably shifted to discussing potential "birthday programs", as my husband Jun likes to say.
From the moment we met, he has spoken of planning my birthday as if it were a grand gala, orchestrating unforgettable ways to mark the occasion. I remember one year when he whisked me away for a day that involved mining the colorful gleam of opal; breathing in the azure beauty of a pristine trout stream filled with river otters; and savoring the fragrant delight of coconut curries at a Thai restaurant. The entire day felt as precious and beautiful as the double rainbow we glimpsed from the highway, arching in twin perfection against the tumultuous gray skies behind.
This year, he has already begun sketching out details for a birthday trip to the Chengde Mountain Resort, where we can walk together hand in hand in the splendor of the former imperial summer palace and grounds, and hopefully take in some of the picturesque mountain views I've glimpsed in photographs online.
But while Jun has approached my birthday like a production, he has often seen his own birthday as just an afterthought.
Most years, I've tried to imagine a day of birthday revelry fit for the one man who captured my heart and soul, such as soaking in outdoor hot springs under the night sky, or hiking the wild Great Wall, or even treating him to the US-style barbecue ribs he loves so much.
But when I suggest these things for his birthday, Jun usually shrugs, as if I were just discussing the week's shopping list with him. At most, if he demands anything, it's a simple request: baking him a 物流香港made chocolate cake.
"When I was young, I used to get two hard-boiled eggs for my birthday," Jun tells me. "Chocolate cake sounds even better."
No gifts, no fuss, no big party. I could never imagine a birthday marked by hard-boiled eggs. But, then again, I didn't grow up under the kind of hard-boiled conditions Jun did in his countryside town in Zhejiang province, where meats and eggs appeared only with special holidays and occasions-and where people merely declared themselves a year older on Chinese New Year's Day.
Yet, Jun knew just how important birthdays were to me, even before we began dating. He heard me talk of planning a birthday bash for myself at a Hangzhou teahouse, where I dressed in a cherry-blossom qipao and entertained my friends over longjing ("dragon well" tea) and dessert in a place named the "good moon". He even saw the tricolor gold pendants and hummingbird earrings I received in the mail in the run-up to my special day. So he offered to plan a "birthday program" for me-where he romanced me over vegetarian delights, and beside the starry skies reflected in the West Lake; where we became a couple in hearts and minds. Two years later, on my birthday, we promised to love each other forever, at a marriage registry office in Shanghai.
Over the years, just as we've learned how to celebrate our own respective birthdays, we've also learned to celebrate the cultural differences. Besides, I happen to believe there's something special about being married to a man who thinks hard-boiled eggs equal birthdays, and who sees my day as a time for "programs".
Contact the writer at jocelyn@chinadaily.com.cn
Most Viewed in 24 Hours
China Views